NoctaCam perfectly complements your iPhone camera to click better pictures in low-light than any other app.*

Our easy-to-use interface coupled with advanced computational photography algorithms help you reach your true creative potential.
*In our internal testing, it was found that NoctaCam gives results as good or better results than any other low-light photography app.
Also take great photos at night
NoctaCam takes the best videos and photos at night
Better video than iPhone camera app
Unlike iPhone's built-in camera app, NoctaCam records every highlight -  sharp and clear, even in low-light. Illuminating the video, it strikes an immaculate harmony.
Fill flash and key flash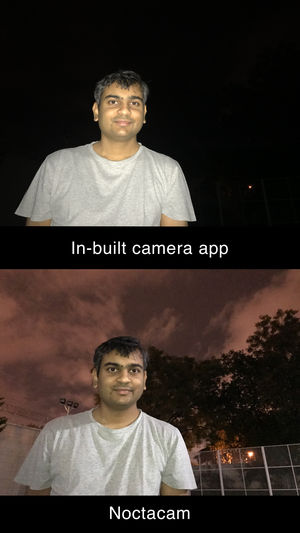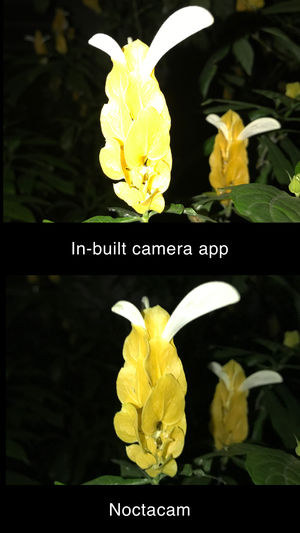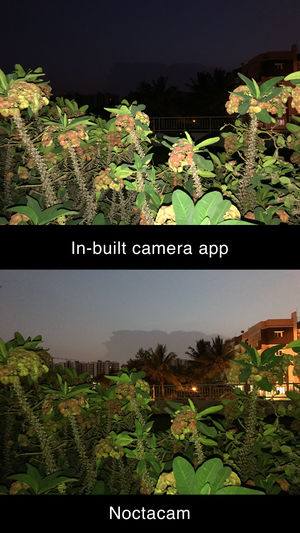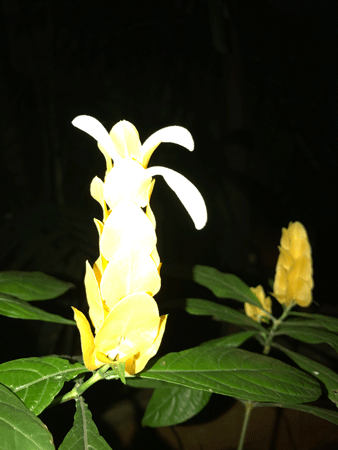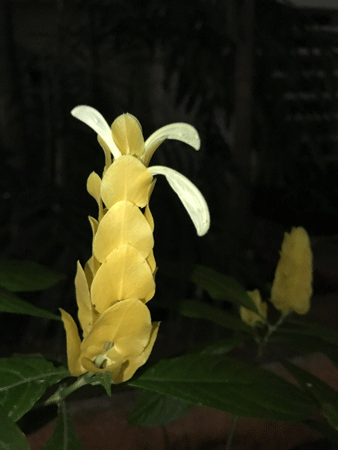 iPhone camera app
The iPhone camera app blew out the highlights in this macro photo, losing the details, making it look colorless and dull.
NoctaCam
NoctaCam captured the beautiful yellow color of the flower. And the details — you can see each individual petal, and even the veins on them.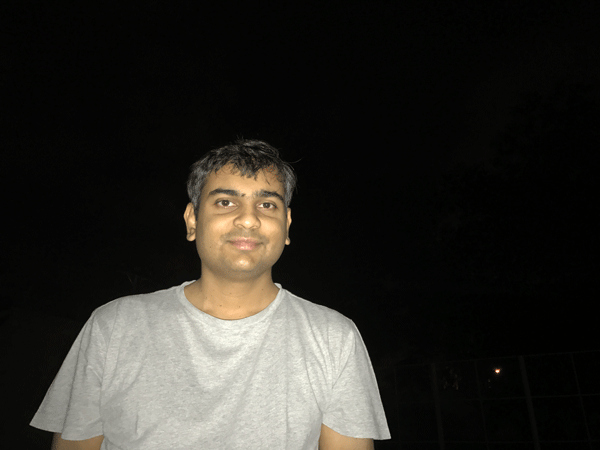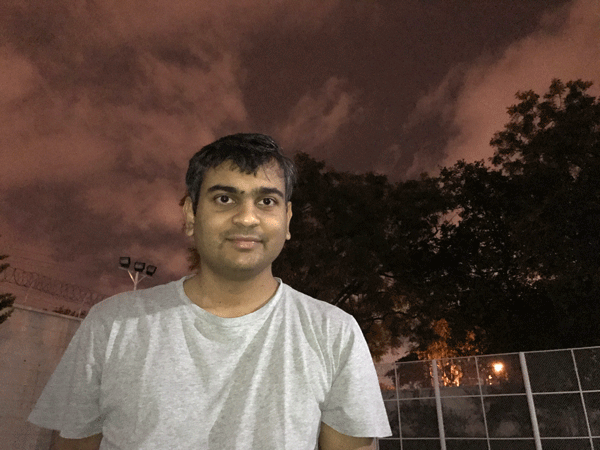 iPhone camera app
In this example, the photographer wanted to capture the person against the dramatic sky, which the iPhone camera app couldn't.
NoctaCam
By contrast, NoctaCam was able to achieve the goal, tastefully balancing the subject and the background.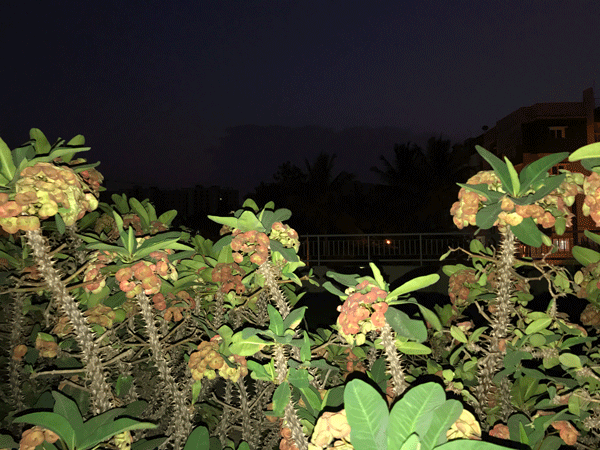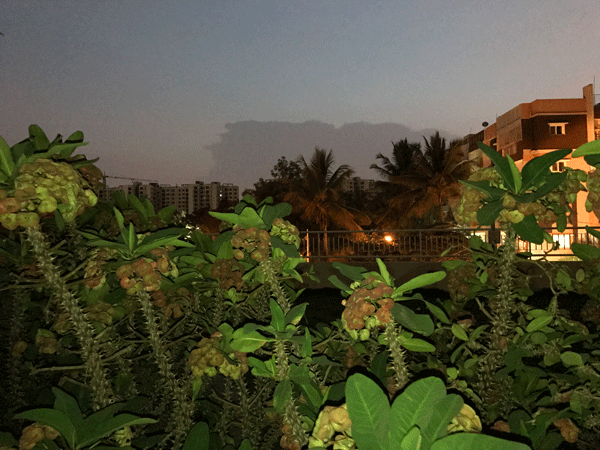 iPhone camera app
The iPhone camera app worked as a key flash, making the sky look dark, and the plants artificial, resulting in an odd photo.
NoctaCam
NoctaCam was able to capture the gentle colors of the dusk sky in the background, along with the natural-looking plants in the foreground, for a balanced photo. It captured the feel of the scene.
Flashing is for the graceless. NoctaCam gives you both fill light and key light which can help you selectively brighten dark parts, seamlessly blending your phone's LED with natural light, like a Hollywood director.
Noctacam is the easiest camera app you've ever used: drag a slider to adjust the LED brightness. As you adjust, you'll see how the photo looks in real time.

Drag the slider all the way up for a flash rather than a continuous light. Drag it all the way down to turn the LED off completely.
The iPhone camera app produces a dark video — you can't make out much. By contrast, Noctacam takes a bright, clear video.

This is made possible by our advanced GPU-accelerated algorithm, which processes almost a gigabyte of data every second in real time. Let Noctacam do all the hard work. You just press the record button.
In addition to the video and photo modes, we're also working on the following:

Long exposure
Capture spectacular photos at night. Get results like a DSLR from your iPhone!

Timelapse
Capture sharp photos at night, without any noise.
Thank you! Your submission has been received!
Oops! Something went wrong while submitting the form.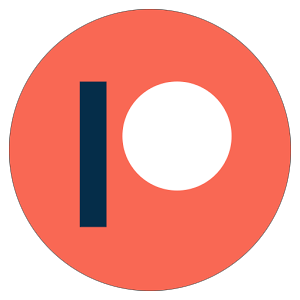 A bunch of photography aficionados, designing apps to advance your creativity without any technical blabber. NoctaCam is first of multiple apps we're working on to bring this vision to reality.